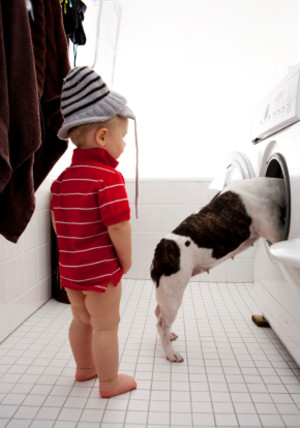 When your washing machine is out of order, it can quickly derail your entire household schedule. Even the smallest problem can rapidly transform into a much larger issue if the issue isn't addressed right away. For example, if your washing machine isn't spinning effectively, it can leave your clothes sopping wet, requiring you to dry your clothes for much longer. Not only does this mean that you'll have to take time out of your busy schedule to do laundry, but it could also mean that you'll end up with much higher energy bills each month. Don't let a broken or malfunctioning washer take away your precious time or your hard-earned money. If your machine isn't performing as it should, call the pros at Elite Appliance Repair, Inc. for swift, effective washing machine repair in Concord and the nearby areas!
At Elite Appliance Repair, we're committed to providing homeowners surrounding communities with quality, dependable washing machine repair. With 24 years of experience in the business, you can count on us to have the knowledge and tools required to complete a full range of washing machine repairs. Our washer-dryer repair specialists will put our extensive, hands-on experience to work for you as we carefully troubleshoot and diagnose your machine, ensuring that your washing machines are solved quickly. All of our technicians are highly trained and qualified to work on a wide range of different washers, so whether you need Maytag washing machine repair for a stackable unit or Whirlpool washing machine repair for a high-efficiency front loader, we're the washer repair professionals you can count on to deliver precise results.
To ensure that you don't need to replace your washing machine, it's important for to seek repairs for your washer as soon as you notice that there's an issue. Some signs that you may need professional washing machine repairs include:
Leaks
Cycling issues
Machine not turning on
Failure to clean thoroughly
Failure to spin effectively
Issues with water level
Issues with water temperature
And other performance issues
If your washing machine is exhibiting any of these symptoms, or if it isn't performing up to your expectations, get in touch with Elite Appliance Repair to benefit from our washer machine repair services. We've got the washer-dryer repair expertise that you need to restore your unit to working order without breaking your budget, and we're committed to providing our customers with long-lasting solutions so that you can enjoy top-notch performance from your washing machine in the future. For your peace of mind and security, we offer 30-day warranties on parts and 90-day warranties on labor for every washer repair. To learn more about our washing machine repairs, including emergency service, call or e-mail us today!