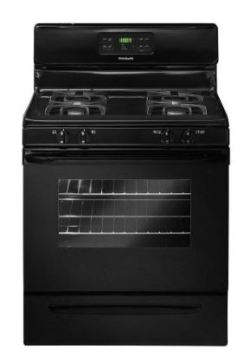 Without a properly working oven, preparing meals can be difficult if not downright impossible. To ensure that you always have the option of preparing delicious, home-cooked meals for your loved ones, you should call on the oven repair professionals at Elite Appliance Repair, Inc. at the first sign of an issue with your oven or stove. We offer professional oven, range, and stove repair to homeowners in the Concord area, and we'll give your oven and stove issues our utmost attention. Whether your oven refuses to turn on or isn't heating your foods thoroughly, you can count on us to solve the problem and restore your unit to its proper working order. Call or e-mail us today to schedule an appointment for oven repair service!
To successfully repair an oven, it takes a great deal of skill and experience, and that's something that most homeowners simply don't have. If you want to ensure that your oven or stove gets back to proper working order without any issues, then you need to call on the range repair pros at Elite Appliance Repair. We have 24 years of experience with range and oven repair, and that mean that we've seen just about every issue there is with these essential kitchen appliances. You can turn to our oven repair experts today if you notice any of the following issues:
Uneven heat
Insufficient heat
Sparks
External heat
Excessive heat
Not turning on
Door not closing
Problems with dials or timers
And other performance problems!
No matter what seems to be the trouble with your oven, stove, or cooktop, our team of fully insured technicians will get right to the root of the problem, offering you unparalleled service and outstanding results. Plus, you can also look forward to getting affordable pricing when you hire us for oven or stove repair. As a family-owned company, we're committed to offering all of our customers reasonable prices for high-quality work.
Great Warranties for Oven Repair
If you hire Elite Appliance Repair to repair an oven, range, or cooktop in your home, you can look forward to getting comprehensive warranties for all of the work we do. We offer 30-day warranties on parts and 90-day warranties on labor, so you can rest easy knowing that your stove, oven, or range is going to serve you well far into the future. Get in touch with our range repair pros today to get some of the best oven, range, and cooktop repair service in Concord and beyond!