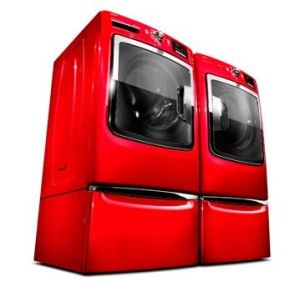 Has your dryer been overheating recently? Have you opened your dryer door to find your clothes still wet after being in the dryer for hours? If your dryer isn't performing up to your standards, there's no reason you should pick up your dryer repair manual and try to fix it on your own. Instead, you should get in touch with the dryer repair pros at Elite Appliance Repair, Inc. We offer professional washer-dryer repair to homeowners throughout Concord and the nearby areas, and we're here to ensure that your laundry routine doesn't suffer due to a malfunctioning dryer. Whether your dryer won't turn on or you're worried about how much it's costing you to run it, you can turn to us for expert dryer repairs. Call today to learn more or to schedule an appointment for clothes dryer repair!
At Elite Appliance Repair, we have 24 years of experience with washer and dryer repair. Throughout the years, we've handled a wide range of different dryer repair issues, from busted heating elements to malfunctioning timers, and that means that there's virtually no dryer issues that we can't handle with confidence. Instead of cracking open a dryer repair manual when your dryer presents an issue, let our team help to find the most effective solution. You can call our fully insured clothes dryer repair team when your unit displays any of the following issues:
Not starting
Not tumbling
Overheating
Inadequate drying
Making unusual noises
Tearing or marking clothes
And a wide range of other performance issues
No matter what the root cause of your dryer issues is, we'll work hard to get to the bottom of it and figure out the best way to proceed. As a family-owned dryer repair service, we know how tough it can be to keep your household running smoothly with a broken dryer, and that's why we're committed to making sure that you get some of the best dryer repairs available. To ensure that you're satisfied with our work, we offer a 30-day parts warranty and a 90-day labor warranty. We also provide both gas and electric dryer repair for a number of different brands, including Maytag dryer repair, Frigidaire dryer repair, and many more. If you're ready to get your dryer back in proper working order, turn to the pros at Elite Appliance Repair right away. We're ready to offer you the best in washer-dryer repair, so don't hesitate to call us!