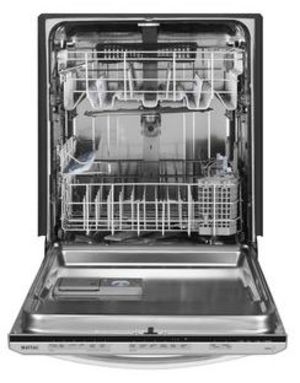 If your dishwasher isn't performing as it should, you're likely to find yourself pulling a lot of extra time in the kitchen after meals. When you have to clean up your dishes by hand, you may suffer from dishpan hands, not to mention back problems from standing up for so long. Fortunately, you can avoid all of this by calling on the dishwasher repair pros at Elite Appliance Repair, Inc. today. We offer professional dishwasher repairs for homeowners throughout Concord and the nearby areas, and we're ready to help you get your unit back in top working order. Whether your dishwasher is leaking or leaving clumps of food on your plates, our dishwashers repair technicians will find an effective solution that will solve the problem for good. Call or e-mail us today to learn about our dishwasher repair service!
When it comes to dishwasher repair, your best bet is to secure help from professionals. While you might think that DIY dishwasher maintenance or repair is a great way to save money or get your dishwasher repaired all that much faster, the truth is that going it alone is likely to cost you a great deal of time and money. You could end up making the problem much worse than it already is, and that's why it's best to leave dishwasher repairs in the hands of the pros at Elite Appliance Repair, Inc. Contact us right away if you notice any of the following issues with your dishwasher:
Leaks
Failure to turn on
Failure to fill
Failure to get dishes clean
Unusual odors
Strange noises
Dishwasher rack issues
And more!
Regardless of what seems to be the problem with your unit, our fully licensed dishwashers repair team will handle your needs and get your dishwasher working again once more. We provide dishwashers repair for a wide range of different models and brands, so turn to us for Kitchenaid dishwasher repair, Maytag dishwasher repair, and more.
Dishwasher Repairs That Last
If your dishwasher is acting up and you need to hire a professional to fix it, you'll want to know that you're getting top-notch dishwasher repair that will last. When you turn to Elite Appliance Repair for dishwasher rack repair and more, you can rest assured that we'll work tirelessly to offer you lasting results. All of our dishwasher repair service comes with a 30-day warranty on parts and a 90-day warranty on labor, so you can be certain that we're not offering you shoddy repairs that will only provide you with a quick fix. With 24 years of experience in the business, we know what it takes to offer our customers repairs that truly last, so get in touch with us today to schedule your service appointment!