Most of us are used to the everyday conveniences that household appliances provide, and when these appliances let us down our chore lists just seem to get longer and longer. If you want to ensure that your household runs smoothly throughout the year, then you need to make certain that you have experienced appliance repair pros on your side when something goes wrong with one of your residential appliances. At Elite Appliance Repair, Inc., we offer professional appliance repairs for homeowners in Concord and the nearby areas, and we can't wait to extend our expertise to you. From dishwashers to washing machines, our appliances repair experts have what it takes to offer you top-notch service that will restore your appliances to proper working order once more. To schedule appliance repair service or learn more about your options, call or e-mail Elite Appliance Repair today!
Professional appliance repair is necessary to ensure that your home appliances continue to serve you far into the future. While many homeowners think that DIY home appliance repair is the best way to save time and money, this is usually not the case. If you lack the experience necessary to accurately identify the cause of your appliance malfunction, then you're likely to waste a great deal of your time and make the problem worse, costing you more money in the end. Whenever your appliances aren't performing as they should, turn to the appliances repair experts at Elite Appliance Repair. We provide appliance repair services for:
Refrigerators
Washing machines
Dryers
Dishwashers
Microwaves
Ovens, ranges, and stoves
Garbage disposals
And more!
When you hire our fully insured home appliance repair technicians to handle the issues with your appliances, you'll benefit from our commitment to high-quality service for an affordable rate. As a family-owned appliance repair company, we know how tough it can be on your finances when even one appliance breaks down, and that's why we'll always offer our customers reasonable pricing for appliance repairs.
Experienced Appliance Repair Professionals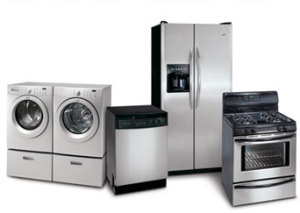 At Elite Appliance Repair, we have 24 years of experience offering appliance repair service to local homeowners. That means that we've seen just about every appliance issue, both large and small, and we have the experience and know-how to find the best solution to your appliance problem. Don't put your appliance problems in the hands of an inexperienced appliance repair service that won't take the time to carefully troubleshoot and diagnose your problem before providing you with repairs. Instead, put your faith in one of the most experienced appliance repair companies in the Concord area: Elite Appliance Repair. If you want to learn more about your options for appliance repair services, we're only a phone call away. Get in touch with us right away to discuss your needs!